Welcome to Scarsdale Dental Aesthetics!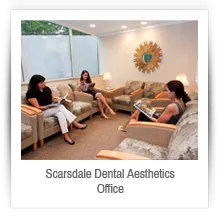 Scarsdale Dental Aesthetics is dedicated to providing our patients with the best that dentistry has to offer. Whether you are a patient needing routine dental care or a complete smile rehabilitation, you have come to the right place. Our doctors at SDA work collaboratively with our on-site dental technicians in order to carefully plan and design each treatment plan.
Our goal is to work on dental health prevention, seeing patients regularly for hygiene visits and comprehensive examinations. However, if you are in need of dental treatment, we offer a variety of services to address your specific concerns. We work to restore optimal esthetics and function for patients with a compromised dentition, as we recognize the value in a beautiful and healthy smile.
---
Technology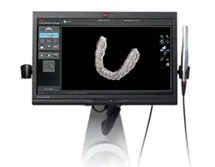 The field of dentistry has been evolving dramatically in recent years, and we can attribute most of this change to advancements in technology. Here at SDA, we are proud to be on the cutting edge of technology. Read More
Treatments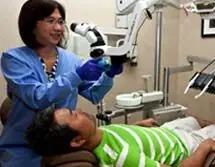 SDA dental offers patients precision and comfort in treatments ranging from simple fillings to complex dental restorations. We specialize in the practice of reconstructive, esthetic, and implant dentistry. Read More
The Team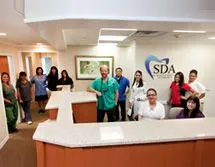 Our team is comprised of a prosthodontist, general dentist, endodontist, hygienists, dental assistants, lab technicians, and front desk administrators. We strive to provide our patients with personalized. Read More